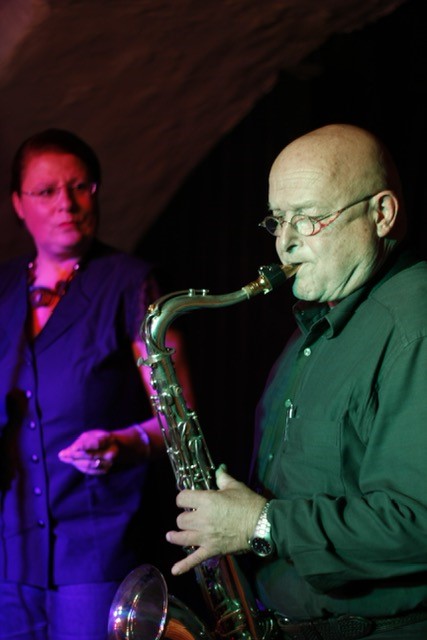 "Powerhouse swingtett" und startgast bringen "swing and beyond" zum "thekenabend unplugged"
Der renommierte Bad Homburger Klarinettist und Saxofonist Wolfgang Zöll und sein "Powerhouse Swingtett" bringen "Swing and beyond" zum "Thekenabend UNPLUGGED" am Donnerstag, 7. Juli 2022. Das Team aus Alter Wache und Vereinsring Oberstedten beginnt wie immer ab 19 Uhr mit der Bewirtung und um 20 Uhr kommen die Musiker hinzu.
Wolfgang Zöll steht für erstklassigen Jazz. Seine Musik ist breit aufgestellt, denn sie verbindet swingenden Jazz abwechslungsreich mit Einflüssen aus Blues, Latin und Standards aus dem
American Songbook. Als Stargast wird die exzellente Pianistin und zweifache Jazzpreisträgerin der Stadt Frankfurt, Natalya Karmazin, den Abend bereichern. Ebenfalls zur Besetzung gehören Thomas Hebert (Bass und Gitarre) sowie die Sängerin Lisa Loewenthal.
Der Eintritt ist wie immer beim "Thekenabend UNPLUGGED" frei – um eine Spende für die Musiker wird gebeten.